by Elena Armas

Genres: Contemporary, Romance, Adult
Publisher: Self-Published
Publication Date: February 23rd 2021
Source: ARC received for review
I discovered The Spanish Love Deception while scrolling through Goodreads one afternoon and the minute I read that summary I knew it was a book that I wanted to read because it had allllllll of my favorite tropes: office romance + enemies-to-lovers + slow-burn + fake-dating! When Elena reached out to me with a review request, I immediately jumped on the offer. I'm thrilled that my gut was right with this book because I had a stupid grin the whole time I was reading The Spanish Love Deception. I felt like I hadn't read a book this fun in a very long time.
The book opens with Aaron overhearing Lina's conversation with her friend, Rosie, about needing a date for her sister's upcoming nuptials in Spain. Aaron being the gentleman that he is (*scoffs*) volunteers to be her fake date. Only issue? Lina and Aaron supposedly don't like each other very much. YEAH RIGHT! Anyways, Lina rejects his offer, but ultimately, out of desperation, she agrees. And of course, there's much more to the "hate" between these two than even they know. Lots of shenanigans ensue and true feelings are revealed.
I think my favorite part about The Spanish Love Deception was watching Lina and Aaron dance around each other. They've both got strong personalities, with Aaron being a bit more guarded about his feelings than sunshine Lina. But it was so obvious to me how absolutely into each other they were. These two doofuses just needed to open their eyes to what was right in front of them. I was particularly tickled by Lina's confusion at Aaron volunteering to fake date her. But anyway, both of these characters are really lovely and perfect for a rom-com like this book. Lina is smart, driven, and stubborn to a T. I couldn't have loved her more though. She definitely had some vulnerabilities like all humans do, particularly when it came to her self-confidence and her role as one of the few female engineers at her firm. But she grows a solid backbone by the end of the book and you'll be left proud of her!
Then, there's Aaron! What can I say about the man? He is a 100% dreamboat (10/10 would bang) with his reserved but quietly intuitive and observant ways. The man is whipped around Lina, though she can't see it, and ugh, I'm such a sucker for romance characters who are all-in when it comes to their feelings for their love interest. It's romantic, ok! There's this one scene when Lina faints and he feeds her tacos and I knew that very scene that I was shelving the man in my top book husband list. And he continues to prove how great he is throughout most of the book. He's very attentive when it comes to her and seems to understand her very well. So obviously I was into their romance!
I know you must be thinking that the book seems to have a lot of tropes and it does, but it somehow all works very seamlessly here. I honestly enjoyed how the author handled them in the book. The banter between Lina and Aaron just adds to their undeniable chemistry. It's funny and hot, and what's not to love about that. ANDDDDD there's a whole chapter dedicated to the sexy times! What a delight! I also liked how the obstacles in their relationship were handled. One major complication is Aaron's promotion at their company and his new position of power over her, and obviously, Lina is hesitant to dive too deep into any kind of relationship with him because of it. Then, there was all the meddlesome family business when they are in Spain attending the wedding and those were probably my favorite scenes in the book because they made for some hilarious moments.
The Spanish Love Deception was a sexy, romantic, and tropetastic debut romance from Elena Armas. I'm convinced that she wrote this book just for me - haha, jk! If you like any of the tropes mentioned, definitely give this book a read!
Relationship disclosure: Elena Armas and I are mutuals on social media.
CWs: some ableist language, mentions of dieting and weight-loss, workplace sexism and misogyny, some mild workplace harassment
***
Hi, all!
Elena was kind enough to agree to a quick interview with me. I had fun reading her responses and I hope you do too!

You've been part of the book world for a long time. What inspired you to write your own book and how does it feel to release your own story into the world?
As much as being a book blogger has been a dream come true, the itch to write my own HEAs has always been there. I've carried it with me ever since I picked up my first romance novel and was blown away by how a few pages and a couple of characters could wreak complete havoc in my chest. Like you might already suspect, TSLD is not my first attempt at writing. I've flirted with more ideas than I care to admit, and yeah, I have all those incomplete manuscripts in a drawer. Not because I believe I'll finish them one day, but to remind me that TSLD is real. Which pretty much describes how I'm feeling right now, like I'm living a dream. Like I'll wake up any moment now and wonder if I'm really publishing my novel *pinches herself*.
Can you describe the premise of THE SPANISH LOVE DECEPTION using a few GIFs only?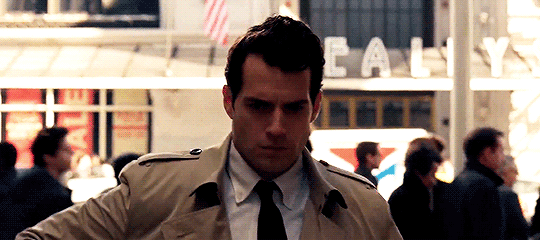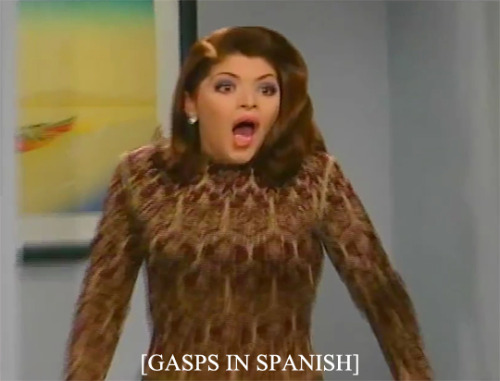 I loved that Lina and Aaron worked as engineering consultants - YAY STEM PEOPLE! I also liked how you explored some of the issues of sexism that are prevalent in many STEM fields. If Lina could give one piece of advice to anyone in her shoes, what would it be?
Thank you! I'm so happy you loved that aspect of the story. Having Lina and Aaron being part of a field that we don't see enough in books with female leads was a no-brainer for me. Perhaps because I am an engineer by day too, but in my most humble opinion, we need more STEM heroines in romance.
If Lina could give one piece of advice to anyone working in STEM or any field where you could be overlooked or treated differently because of your gender, that would be to keep pushing forward. As discouraging as some days are and will be. Keep fighting, and above all, never forget you are where you are because you worked your ass off. You deserve every single thing you have because you earned it. Letting the "Geralds" of the world bring you down would be giving them more credit than they deserve.
I have to ask about all the tropes you used in the book. Are these tropes you personally love in your own reading material? How was it juggling the several tropes?
Would you believe me if I said that the use of all those tropes wasn't intentional? I swear on all my Pride and Prejudice copies, I didn't sit and write down a list of tropes I wanted to have in TSLD. Although now that I think of it, perhaps it's not a bad way to approach things. The truth is that the story came alive as I typed my way through it. Sure, Lina and Aaron's journey was always going to start with them bickering like there was no tomorrow, and end with an emotional HEA. As for the rest? It all came to be as I explored their characters, the chemistry and sparks flying between them and whatever was in their hearts, which is what makes the book live and breathe. Okay fine, perhaps the #onlyonebed was a little bit intentional. I'll admit that much.
Lina and Aaron invite one of their shippers/fans on a vacation to Spain. Where are they taking this fan?
Uh, you ask all the hard questions, Nick. If Aaron and Lina were to take someone to Spain... it'd definitely be to the place where their story bloomed and blossomed and thrived and all the other existent synonyms I can't think of right now. Lina's hometown, where the "Spain" chunk of the book is set, is located in a region of the northern coast of the country: Asturias. Just like Lina's, some of my roots are there too. Having such a pivotal part of the book set there was my way to honour that wonderful and culturally rich area of Spain that unfortunately flies under many radars. While Lina and Aaron's lives are in New York, trust me when I say that they (ok, Aaron in particular) would love to fly back and spend as much time as possible there. Perhaps for celebrating very important events? Who knows... *wink wink*
I've already asked you this in private, but I'm going to ask again because I need a solid answer. :D What's next for you?
A solid answer, huh? I feel like I am signing a binding contract as I type my answer to this question. But hey, you won't hear me complaining! I might have some plans for Rosie, Lina's best friend and the yin to her yan. Rosie is a character that stayed with me after I finished writing TSLD. Her soft smile, the way her head spends more time in the clouds than attached to her shoulders, and how fiercely she wants to find and experience love. Hum, it might be time for Rosie to get her own HEA. What do you think?