by Danielle Allen
Genres: Contemporary, Romance, Adult
Publisher: Self-Published
Publication Date: September 27th 2015
Ari has been harassing me to pick up
Work Song
because she knows how much I enjoy workplace romances. Well, 10000 years later, I finally got around to reading the book and what do you know: Ari was right and I loved every minute of this super fun romance.
The heroine Tatiana has to be one of my favorite book heroines of all time. She was very likable with how confident in her skin she was. I wish I could have one ounce of that tenacity she exuded. Tatiana was also a character with a lot of drive. I loved how passionate she was about sports and her career as a sports journalist. It wasn't an easy career to have given that sports, in general, is so male-dominated, but Tatiana was talented and a total boss babe who knew how to smash the patriarchy. She was just an all-around awesome character and I had no trouble rooting for her and her happiness. When it came to love though, Tatiana could be quite reserved as a result of a few failed relationships.
That changes when she befriends Wes who works at the California branch of her company and who she exchanges emails with. Wes - oh my god. Talk about swoony hero! I knew the minute I met the guy that I was ready to birth his children. He was so suave, sexy, and was such a smooth-talker. I was in love. I loved how throughout the book Wes remained respectful of Tatiana and her wishes while still charming her pants off. This Kylie Jenner meme sums up my
horny
feelings towards Wes perfectly.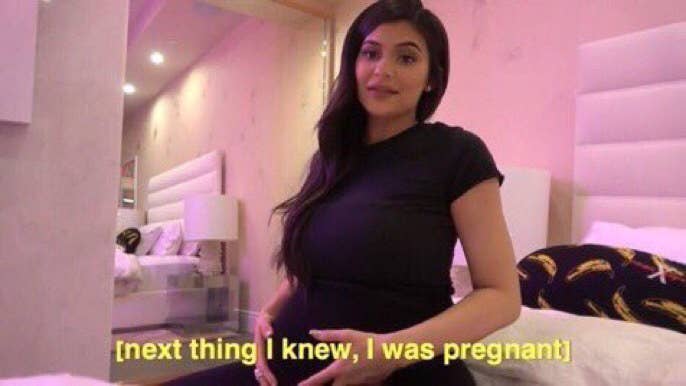 The chemistry between Tatiana and Wes was scorching. I loved how their relationship developed through the flirty text messages they shared and soon after the phone calls. I love any kind of romance in which the couple falls for each other via text messages. There's just something so much more emotionally intense about it and Danielle Allen does such a good job at showing their undeniable connection. As with any romance novel, the two do have obstacles to overcome, the primary one being the fact that Tatiana and Wes work together in the same company. Everything was handled very thoughtfully though and their relationship never felt icky to me despite the power imbalances.
If you like a good slow-burn romance where you get to experience two people befriend each other and then fall for each other, I highly recommend Work Song! I'm very keen to read more from Danielle Allen!
Hi, friends!
This review is part of a new feature where I read books recommended to me by Twitter friends. The recommendation for
Work Song
came from my friend, Ari. Be sure to
give her a follow
on Twitter!
Thanks to Ari for this recommendation. Next week, I will be sharing my thoughts on Go Deep by Rilzy Adams which was recommended to me by Jazmen! Stay tuned!
Let's chat!
How do you feel about office romances?
Let me know in the comments below!