Happy Friday, friends!
I hope you're having a lovely week so far. I'm looking forward to the weekend!
Can you guys believe we're halfway through the year? 2020 has been the worst so I'm not complaining about how fast it is going. Hopefully, the second half of the year will be much better for all of us, but who knows. Anyways, I saw this tag on a couple of blogs and I thought it would be the perfect way to showcase some of my highlights of the year so far. I'm not sure who created the tag, but if you guys know, please let me know so I can credit them appropriately. I always find these sorts of tag very difficult, but I still had fun putting it together.
1. Best Book You've Read So Far
Everything about the book hit all the right notes for me, from the characterizations of Dani & Zaf to the absolutely swoony romance between the two. It was soft, sweet, and just the book that we all need and deserve in this wretched year that is 2020.
Love Lettering
was a book I read in 2019, but I consider it a 2020 read since it came out the last day of the year. This was another beautiful romance novel with some of the best characters I've ever come across.
2. Best Sequel You've Read So Far
Secret Crush Seduction has a friends/brother's best friend-to-lovers romance and it was done really well. I loved the heroine so much!
One Last Chance is part of my favorite series from Therese Beharrie. She always makes me weep and swoon in a corner and this second chance romance was just what I needed.
3. New Release You Haven't Read Yet, But Want To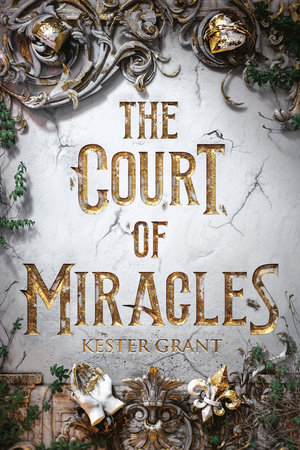 I've been pretty good at reading the adult romance releases I've had my eyes on, but I have failed on the YA front.
Court of Miracles
by Kester Grant and
Rebelwing
by Andrea Tang are high up my list of books to read.
For adult, I also want to pick up
The Lord I Left
by Scarlett Peckham. I even own a copy - I just need to get my butt in gear!
4. Most Anticipated Release for the Second Half of the Year
This is so tough! I can't possibly just pick one book. I will have a big list up in a few weeks of books coming out in the second half of the year.
The Bright and Breaking Sea
by Chloe Neill,
Murder on Cold Street
by Sherry Thomas,
Spoiler Alert
by Olivia Dade, and
How to Fail at Flirting
by Denise Williams are a few of my most anticipated reads!
5. Biggest Disappointment
Sadly, I have to go with
The Marriage Game
by Sara Desai. I didn't entirely hate the book or anything, but I really did not care for the hero. He pulls a stunt towards the end of the book that was extremely callous and unforgivable. Plus, he hardly groveled to get back in the heroine's good graces.
6. Biggest Surprise
I'm choosing
Only When It's Us
by Chloe Liese for this prompt because it surprised me in a very good way. I had randomly seen the book cover on Pinterest and read the summary and thought it sounded good even though I hadn't heard anything about it from the rest of the romance community. I read the book in 2 sittings. It was so fun and had a great enemies-to-frenemies-to-lovers romance.
7. Favorite New Author Debut
Once again, I am cheating. Is anyone surprised at this point? 🤦‍♀️
I loved all 4 of these romance debuts equally and I can't choose!
The Roommate
by Rosie Danan,
To Have and to Hoax
by Martha Waters,
Something to Talk About
by Meryl Wilsner, and
Just a Heartbeat Away
by Cara Bastone swept me off my feet! They were all extra swoony too!
8. Newest Fictional Crush
Micah from
Marrying His Runaway Heiress
by Therese Beharrie, Lucas from
40-Love
by Olivia Dade, Kaleb from
Heart of Obsidian
by Nalini Singh, Reid from
Love Lettering
by Kate Clayborn, and Zaf from
Take a Hint, Dani Brown
by Talia Hibbert are now all in my gigantic collection of book boyfriends!
9. Newest Favorite Character
It has to be Kaleb from the
Psy-Changeling
series because I tweeted incessantly about him while binge-reading the series!
10. Book That Made You Cry
I'm not much of a crier but Riaz and Adria's story in
Tangle of Need
by Nalini Singh had me in PAIN. I shed a few tears once or twice and was a mess in my GC with Lisa and Katie.
11. Book That Made You Happy
Lots of books made me happy this year, but I am choosing
The Roommate
by Rosie Danan because it's one that had me smiling all throughout. Josh and Clara are adorable and they had me constantly giggling!
12. Most Beautiful Book You've Bought So Far (Or Received)
I actually haven't bought a ton of books this year. I do most of my book shopping at B&N and well, quarantine has but a standstill on that. I did receive an arc of
Unravel the Dusk
by Elizabeth Lim and it is STUNNING!
13. What Books Do You Want To Read By The End of the Year?
There are too many books I want to read, but at the top of my list are
Star Daughter
by Shveta Thakrar and
A Song of Wraiths and Ruin
by Roseanne A. Brown. I've heard great things about both and they sound right up my alley.
14. Favorite Book Community Member
Oh gosh, I can't possibly choose! I've become close with lots of people this year and I am grateful for each and every one of my friendships.
Let's chat!
How about you guys? Which books would you pick as a favorite of 2020? Also, I need to know who your book crushes are!
Let me know in the comments below!