Happy Tuesday, friends!
For today's Top Ten Tuesday prompt, I'm sharing 10 reasons why I'm such a big fan of romance novels. You all know what a sucker I am for this genre, but I thought I'd list out some specific reasons why they mean a lot to me.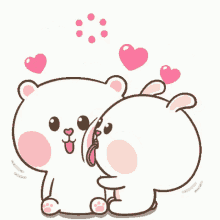 In no particular order, here's my list of reasons why romance novels are the best!
1. They are the perfect escape from reality!
Real-life is sometimes a pain and I know I can count on romance novels to transport me to a happier setting if I need them to.
2. There's a guaranteed HEA
Guaranteed HEA = no anxiety for me. I don't enjoy books with sad endings and I know I can trust romance novels to leave me feeling fluffy and happy.
3. They are progressive, feminist, and more recently, diverse.
Some people like to argue that romance novels are anti-feminist but it's clear that they are reading the wrong books. I've read so many romance novels in recent years that have tackled relevant real-life issues super thoughtfully.
4. They have some of the best male protagonists.
Sorry to say but romance novel heroes are far superior to real-life men. Romance novels have totally given me expectations of what I aspire to want in a romantic partner. The fact that I'm single and not all interested in men says it all. 😂But that's okay, as I have lots of book boyfriends to keep me company!
5. The female protagonists are always well fleshed out and aren't just one-dimensional.
As much as I love romance heroes, it's almost always the heroines that persuade me to finish a book. I have met many fictional women that I would want in my BFF group! Plus, female friendships in romance novels are often top-notch!
6. They've taught me a lot.
I love learning (duh, I'm still in school at 26) and I've found that romance novels aren't just a good escape. They've taught me a lot - including a lot about consent, safe sex, and loads of other topics.
7. There's something magical reading about two people falling in love.
The butterflies! The swoons! Oof, they totally give me a high! 😍
8. The sexy times and kissing scenes are HAWT!
No one writes steamier sex scenes than romance novels! PHEW!! 😳
9. I've met some amazing friends online thanks to our shared love for romance.
Shout out to my Twitter, GR, and blog buds who understand my love for romance and who are willing to fangirl non-stop with me!
10. Romance authors are some of the best people I know.
Reading romance and being active on Twitter has introduced me to some amazing authors who are equally amazing people. They are kind, always ready to rally around those that need help, and are just genuinely good people.
Top Ten Tuesday was created by The Broke and Bookish and is hosted by The Artsy Reader Girl.