Hi guys!
How is everyone doing? This week was pretty uneventful for me. We had a shorter week because of Memorial Day, but it still felt fairly long. I think I'm at that stage of the semester where I'm just burned out. I'll be on summer break in a few weeks, but I still have to take an exam in mid-July. Anyways, the weather was very warm this week. It was nice during the mornings but got ridiculously hot and humid by noon, so I was not a happy duck. Then we had thunderstorms all night! Very scary!
Did you guys watch Always Be My Maybe on Netflix? I watched it Friday night and I loved it. It made me laugh hard at quite a few spots. Plus, Keanu Reeves' role was just gold. I'm going to have to watch it again soon! I'm really glad that Netflix is making all these romantic comedies. I've been waiting for rom-coms to make a comeback and Netflix is certainly delivering.
Here are my reading updates:
Week In Reading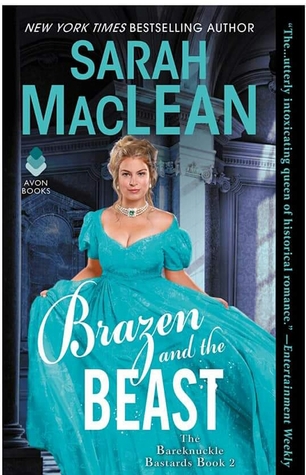 I love how these covers all match. I had an excellent reading week! All of these books were really great.
Well Met
was an adorable Ren Faire romance.
Brazen and the Beast
was my favorite book of the week. It was soo good and ugh, I loved Whit & Hattie SO SO much! I can't wait for Grace & Ewan's story next.
The Key to Happily Ever After
was also lovely. Finally, I read
Playing House
which was my first book from the author. I definitely want to read more from her.
Week In Book Haul
Thanks to all the wonderful publishers & authors for the review/finished copies!
Week In Posts
Ayesha at Last by Uzma Jalaluddin
Teach Me by Olivia Dade
Desperate Measures by Katee Robert
*Linked to The Sunday Post hosted by
Caffeinated Book Reviewer
*
I hope you all had good weeks!
Let me know in the comments below!