Hi guys!
I hope you're all doing well! My week went a lot better than last week. Remember that test that I was sure I failed, well, I didn't fail it. I didn't do as well as I normally perform, but I didn't fail and that's all I care about. I decided to take it a little easy this week after the rough week I had and it certainly helped. I finally got 7 hours of sleep the other day and let me tell you, it was so nice. I felt very refreshed and productive the next day.
The students at the university right next to ours are all graduating and going off for the summer and I have to say, it's sad to watch them be all relaxed while I'm still in school. Just a few more months and I will be temporarily free! I didn't do much this week other than catch up on some television shows. I'm very sad that all the shows are ending for the summer. I need some good recs. I've been watching Lucifer again and I'm enjoying it more.
Here are my reading updates:
Week In Reading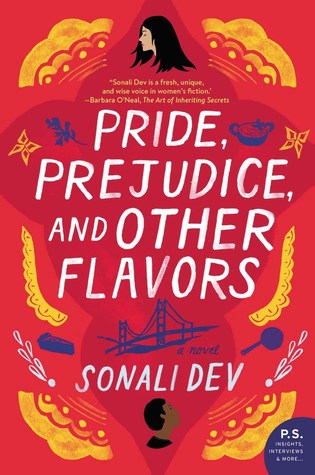 Only three books read this week and they were very enjoyable!
The Wallflower Wager
is my favorite book of the week!
Pride, Prejudice & Other Flavors
was also pretty fantastic. All the food descriptions especially were amazing! Desperate Measures was very very scandalous! It's an erotic retelling of Aladdin where Jasmine and Jaffar get together.
Week In Book Haul
Thanks to all the wonderful publishers & authors for the review copies!
Week In Posts
There's Something About Sweetie by Sandhya Menon
The Unhoneymooners by Christina Lauren
That Kind of Guy by Talia Hibbert
*Linked to The Sunday Post hosted by
Caffeinated Book Reviewer
*
I hope you all had good weeks!
Let me know in the comments below!