Hi guys!
I hope everyone is doing well. This week has felt like the longest week ever even though technically it was a short week. Time definitely seemed to move very slowly. It was an uneventful week for the most part, but the workload seems to be piling up. This winter weather does not help at all. One minute its freezing cold, the next it's hot as balls. My body does not know how to deal with all these changes. I just want to stay cozy in bed all day ...
On a more fun note, I finally got around to putting up photos in my cubicle at school. I figured since I spend most of my day in there anyway, I might as well make it a bit homier. I have photos of friends and my family, but my favorite is my puppy wall. Here is my puppy wall now:
Some of my Twitter followers also shared photos of their pups for me to put up on my wall and I can't wait to put them up! Shout out to Tracy for giving me the idea of getting photos from my followers. Just look how cute her lil fluffballs are:
THE EARS! I die!
I'll share what my full wall looks like next week!
Let's get to my reading updates!
Week In Reading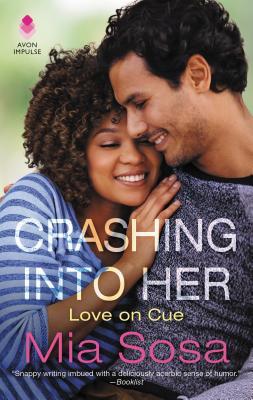 I wasn't really in a reading mood this week for some reason, so I only actually read 2 books and I listened to
Her Last Lie
. I really enjoyed both
Polaris Rising
and
Crashing Into Her
.
Week In Book Haul
Thanks to all the wonderful publishers and authors for the review copies!
Week In Posts
Unmarriageable by Soniah Kamal
The Deceivers by Kristen Simmons
6 Ways To Show Appreciation For Your Favorite Bloggers
Playing for Keeps by Jill Shalvis
*Linked to The Sunday Post hosted by
Caffeinated Book Reviewer
*
I hope you all had good weeks!
Let me know in the comments below!