Hi guys!
I hope you're all well. It was back to school for me this week. It was nice to be back into the routine of things though it's certainly been rough getting out of bed in the morning. It's been so cold in the mornings and I don't want to leave my warm heated haven! This will be a challenging term for me because I have so much going on, but I am trying to not let anything stress me out too much. I did have a bit of upside down start when someone I thought was a friend hurt me. I've decided that I no longer want one-sided friendships in my life, so I've started to not interact with her as much. It's hard because we are peers, but it's obvious that she does not consider me to be a friend and I am done with that kind of negative energy in my life.
Not all was shoddy this week though. My advisor took my research team and me to lunch. I had a yummy gigantic burger and the most amazing garlic fries. I had fun connecting with my research team. Fun fact, we're all a group of women and we all come from diverse backgrounds! I know some of you were asking you to keep you updated about my swollen hand. My tests and x-rays all came back negative. My doctor did see some swelling in an ultrasound. A few days before my appointment, I had a really bad headache, and I had applied some cinnamon oil on my forehead and wiped the rest on my fingers and the swelling went down considerably. The doctor also prescribed some medicine and my hand is back to normal now!
Let's get to my reading updates!
Week In Reading
I had a good reading week! I enjoyed all of these books. I've recently started listening to audiobooks during my 20-minutes walk to school and I listened to
In the Heart of the Sea
and
Love in Catalina Cove
.
The Bride Test, The Fearless King
and
A Wicked Kind of Husband
were amazing romance novels.
A Wicked Kind of Husband
was especially a pleasant surprise. It was a debut from an Australian author and it hit all the right notes for me!
Week In Book Haul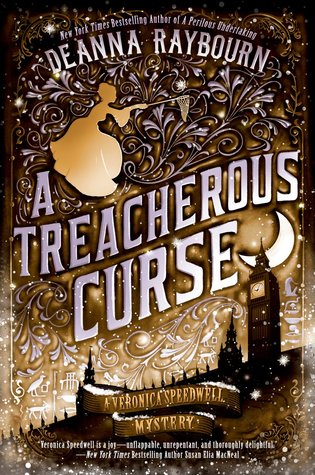 Thanks to all the wonderful publishers and authors for the review copies!
Week In Posts
Nightchaser by Amanda Bouchet
70 Reasons Why 2019 Is The Year of Romance
Famous In A Small Town by Emma Mills
The Me I Meant To Be by Sophie Jordan
The Truth About Leaving by Natalie Blitt
Once Ghosted, Twice Shy by Alyssa Cole
Tikka Chance on Me by Suleikha Snyder
*Linked to The Sunday Post hosted by
Caffeinated Book Reviewer
*
I hope you all had good weeks!
Let me know in the comments below!