Hi guys!
I hope you all have been doing well. I missed chatting with you guys while I was on hiatus. I hope everyone's holiday season went well and you all got to spend time with your loved ones. I had the month off of school but for the most part, I still went in for work. I did get the weeks of Christmas and New Year's off, however, which I was grateful for. I needed the mental break. I start a new term on Monday and I'm feeling a little nervous because my workload seems a bit overwhelming. I just need to learn to juggle things but it's already stressing me out.
I didn't do much during my break, mostly just relaxed, watched TV and read very few books. I also, unfortunately, have not been feeling the best. My right hand has been swollen for a few weeks. I thought maybe something had bitten me, but the swelling has not gone down. I went to the clinic on Wednesday and got some blood tests and an x-ray. I don't get to see my doctor until next Wednesday though so I am just sitting here waiting to figure out what's going on. :( My doctor mentioned arthritis, but I am really hoping that's not it.
Let's get to my reading updates!
Week In Reading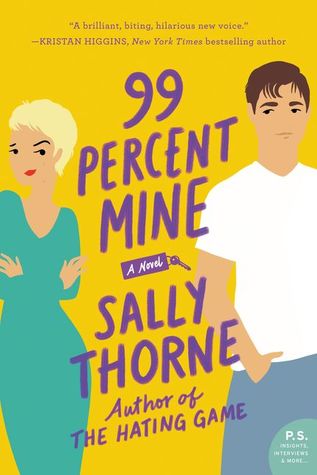 These are the books I've read this year (ha!). I decided to begin my year with a re-read of a Lauren Layne book. I enjoyed it just as I imagined I would. I hated
99 Percent Mine
. It was a strange book that wasn't particularly well-written. I also picked up
Close to the Bone
as I had seen Kim at Caffeinated Reviewer had good things to say about it and I enjoyed it.
Ayesha at Last
is my favorite book this week and probably this whole month. I loved every word of it and I really hope you all will add to your TBRs. It's not a romance with steamy scenes or anything, but the romance was so wholesome and soft. I loved all the characters too. Finally, I read
The Deceivers
from Kristen Simmons and enjoyed the book as well!
Week In Book Haul
These are all the books I acquired during my hiatus. Thanks to all the wonderful pubs and authors for the review copies!
Week In Posts
Favorite Books of 2018
The Earl I Ruined by Scarlet Peckham
Goals I'm Setting for Myself in 2019
The One You Fight For by Roni Loren
*Linked to The Sunday Post hosted by
Caffeinated Book Reviewer
*
I hope you all had good weeks!
Let me know in the comments below!