Hello, hello!
I hope everyone is doing well! Hopefully, those of you who celebrated Thanksgiving had a good time with your friends or family. I had 2 days off of school, but they were still so busy. I did not anticipate having so much work to do, but this coming week is going to be a killer, so I wanted to take the time to prepare for it, so I won't feel too overwhelmed. I tried to take some breaks, but it was hard. I did cook myself a nice meal in the spirit of all the eating Americans do on Thanksgiving. I'm not too fond of the typical Thanksgiving food, so I instead made a lasagna. I made everything from scratch, including the sauce and the Bechamel, and OMG, best lasagna I have ever eaten! I was so proud of it, I sent pictures to everyone in my contacts - haha!
It's been so cold too lately, so I was cooped inside most of the time. I only did a grocery run and then went to a newly opened Panda Express - I am trash for their food, so I am very excited they opened one close to where I get groceries. I did go to dinner with a friend last night, so at least there is that!
Let's get to my reading updates!
Week In Reading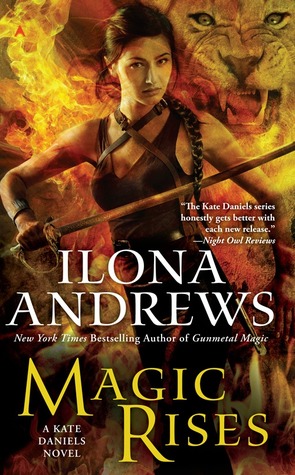 It's been a sad reading week. I only read 3 books, and 2 of them I ended up just disliking. Bad for the Boss was at least fun. I was annoyed with the hero from Christmas Catch and The Girl He Used to Know used a major event that occurred in real life as a plot trope and I thought that was super cheap and disrespectful. I decided to pick up Magic Rises as my next read as I know Ilona Andrews would never disappoint me. I don't know what it is with me lately, but I feel like I have no motivation when it comes to reading. I think this December reading and blogging break will be good for me.
Week In Book Haul
Even though I am in a reading funk, I could not resist the upcoming title from my fave, LL! Also got Hate Notes from KU since I've been hearing good things and Merry Inkmas because it's from Talia!
Week In Posts
The Other Miss Bridgerton by Julia Quinn
Merrily Ever After by Jenny Holiday
*Linked to The Sunday Post hosted by
Caffeinated Book Reviewer
*
I hope you all had good weeks!
Let me know in the comments below!