Hi friends!
I hope everyone is doing well! I've had a good week. It was another tiring week full of meetings, classes and lots and lots of reading ... of academic papers (so not the fun kind)! I am adjusting to things though. I've been going to school pretty early and staying until past 5 pm because I like my office space and I'm quite productive there.
Last weekend, I went to Target to buy a TV. I've wanted one for a long time, but only finally got around to getting it. My house is a lot less lonely now because I put on the TV for the noise. Plus, I get to watch all my favorite shows in big! I was also excited this week because a Wawa opened up by my school! For those of you who don't know what it is, it's a convenience store that sells sandwiches, salads and the most amazing lemonade! It's going to be a struggle to resist going there every week.
Last night I went to see The Hate U Give with my old roommate. The movie was amazing. It made me cry and it was such a good adaptation. Please go support the movie! We need more movies like that!
Let's get to my reading updates!
Week In Reading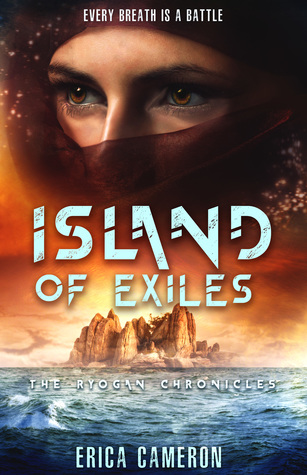 Another good reading week. I enjoyed all of these. Magic Slays ... well, it slayed! Ilona Andrews never disappoint. A Wedding One Christmas was just adorable. I really enjoyed reading this romance that took place over 24 hours. I also picked up Island of Exiles, which was very unique, but confusing. Be Mine wasn't the best book from Jen Frederick. I'm nearing towards the end of The Frame-Up and it's super fun!
Week In Book Haul
Thank you to the wonderful publishers, publicists and authors for the review copies!
Week In Posts
Fight or Flight by Samantha Young
All Fall Down by Ellie Marney
Waiting on Wednesday: Serious Moonlight by Jenn Bennett
Hot Winter Nights by Jill Shalvis
*Linked to The Sunday Post hosted by
Caffeinated Book Reviewer
*
I hope you all had good weeks as well!
Let me know in the comments below!