Hi friends!
How are you all doing? It's been an exhausting week for me. I'm honestly pooped as I write this weekly recap. I had to get up really early every day this week, and usually, that's not much of an issue for me, but after sleeping in for a few months, I'm definitely out of shape in the waking up early department. I've been really busy at school too. I had lots to do for class and for research. On Monday, my friend, whose stuff I was storing at my place, moved into her new apartment, so I helped her move her stuff. Thankfully, I'll be able to relax this weekend since it will be a long one for us. Other than the exhaustion factor, things are going well so far. I hope it continues this way.
I had a couple of few more food adventures this week. This new ramen restaurant opened up down the street from my house and my friend decided to give it a go. It was really good! This was only my second time having ramen, and I am a huge fan. I also treated myself to a cannoli from this Italian bakery here in Philly and OMG! I could not stop eating it! Not sure how I'm supposed to lose weight if I continue to eat this way ...
Let's get to my reading updates!
Week In Reading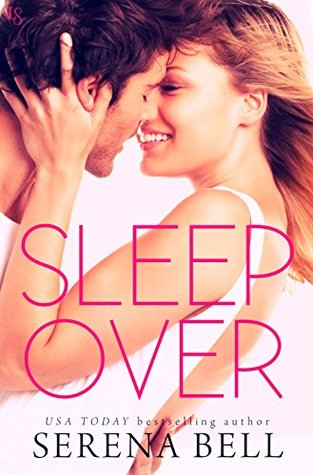 It was a decent reading week for me. I really enjoyed
Sleep Over
. Serena Bell writes really fresh and endearing romances. I felt the need to re-read
Foreplay
out of the blue so I decided to read that one last weekend and I liked it the second time around as well.
Between a Highlander and a Hard Place
was a decent read, but I am starting to feel like all the books in this series are the same.
All Fall Down
was so good! I am loving what Ellie Marney is doing with this series. I ended the week with
Ache For You
, which I didn't particularly care for.
Week In Book Haul
Not pictured - War of Storms by Erica Cameron
Thank you to the wonderful publishers, publicists and authors for the review copies!
Week In Posts
Kill the Queen by Jennifer Estep
Shadow of the Fox by Julie Kagawa
September Monthly Recap
One Night Wife & Fool Me Forever by Ainslie Paton
I hope you all had good weeks as well!
Let me know in the comments below!