Hi guys!

Happy Wednesday! I hope you're having a good week. I am still trying to adjust with being all alone after spending time with my family and school has been helping greatly with that. I don't have all that much to share this month life updates why, but I did read some fabulous books.
Life Updates
- As I mentioned, September was a bit of a bittersweet month for me. For most of the time that I was home, I was a little sad as I knew that my time with my parents was coming to an end. Nevertheless, I tried to enjoy my time with them.
- Those last few weeks were filled with days of eating. My mom cooked a ton of my favorite dishes and we also explored lots of restaurants and coffee shops over the weekend.
- I came back to the US after 2 grueling travel days. I was exhausted by the time I landed at my final destination, but for the most part, everything went smoothly. I then had to rush to unpack and set up my new apartment. Thankfully, the movers were able to move my furniture without having to dismantle anything since I only moved a quarter of a block away, so I didn't have to spend any time struggling with furniture.
- I started my new program. I'm at the same school so things are familiar, but also not, because there are many new people around. It's weird not seeing any of my old classmates around. I miss them!
- I managed to try one new restaurant during restaurant week downtown. I had never tried Spanish cuisine before, but I am a fan now!
Reading Updates
I read 20 books in September. Most of these I read while I was home.


4.5-5 Stars
4 Stars
3.5-4 Stars
3 Stars
2.5 Stars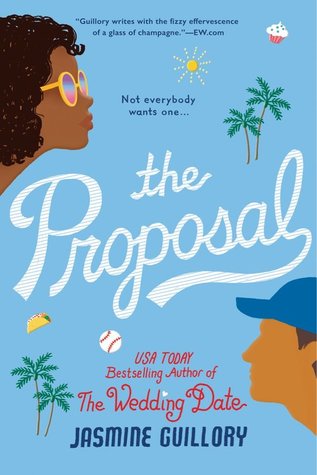 Favorite Book Boyfriends
It was hard for me to just limit this list to 3 top book boyfriends because there were so many good ones! But Lord Ingram from The Lady Sherlock books, Raj from Rebel Hard, Halsey from Fool Me Forever and Alex from Best of Luck were my absolute favorites.
Most Exciting Books On Deck For Next Month
What I've Been Watching
So I'm a little ashamed of this, but I binge-watched 20 episodes of The Bold Type in like 5 days. I had just gotten back from home and was feeling a little sad and lonely, and this show brought me a lot of comfort. It's really good, you guys! It's fabulously feminist and tackles lots of important and relevant themes. The friendship between the 3 girls is just amazing and there are some great ships too. I'm so sad that I have to wait until next summer for more episodes of this show! I've also been watching Cable Girls really slowly. I am loving this show too. It's in Spanish but Netflix has it dubbed in English which is how I watch it. It's a historical set in Spain and it's also a very feminist show with some good drama. I've also been randomly watching House Hunters International. There's something fun about watching people with ridiculous wishlists and tiny budgets pick homes in foreign cities!
Hope you guys had a good month? Tell me all about it in the comments below!