Hi everyone!
Happy first day of September! I hope you guys are doing well! My week was decent. I had a few coffee dates with some friends, then a dental appointment in the middle of the week. I have a bad case of gingivitis and the dentist always yells at me for not taking care of my teeth and gums properly. This past year though I've made more of an effort to look after my teeth and it paid off. He surprisingly didn't have anything to say about my teeth at my cleaning!
I also went to lunch with a friend I hadn't seen in 3 years! It was fun to catch up. I'm officially done with my binge-watch of Drop Dead Diva. I really enjoyed the show, overall, but that last season was a bit of a mess. I need a new show to watch now so I'm taking recommendations for drama, comedies or crime shows. None of the superhero stuff, please! In the meantime, I'll be rewatching Brooklyn Nine-Nine.
Let's get to my reading updates!
Week In Reading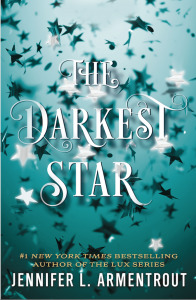 I've had a mixed-bag sort of reading week. I enjoyed some of these, and some were just so-so. I'm sad that
Hot Winter Nights
didn't impress me as much as the others in the series. I'll still recommend the book, but it was nowhere near as excellent as the previous books. I FINALLY got around to reading
A Study in Scarlet Women
and I absolutely loved it! I immediately downloaded the second book from my library's Overdrive (hooray for no waiting lists!)! I then went ahead and read
One Night Wife
, which I had set aside earlier this year, and adored it too! I'm glad I gave it a second try. I was in the mood for an old-school YA and
The Darkest Star
seemed to fit the bill. It was a fun read for me though if you've read JLA you know that all her characters sound the same.
Badly Done, Emma Lee
sounded like a fun book about a rich socialite finding out what the real world is like, but I disliked the main character. I found her jokes to be unfunny and honestly, out of line. There just some things you don't joke about. I also read
Kill the Queen
, which turned out to be a fun fantasy romance. I'm excited for more of these characters!
Her Festive Flirtation
was a cute read. Can you guys believe that we're already seeing holiday romances???
Week In Book Haul
Thank you to the wonderful publishers, publicists and authors for the review copies!
Week In Posts
Wicked & The Wallflower by Sarah MacLean, The Governess Game by Tessa Dare & An Earl Like You by Caroline Linden
Mirage by Somaiya Daud & See All The Stars by Kit Frick
Waiting on Wednesday: The Frame-Up by Meghan Scott Molin
Josh & Hazel's Guide To Not Dating by Christina Lauren
*Linked to The Sunday Post hosted by Caffeinated Book Reviewer*
I hope you all had good weeks as well!
Let me know in the comments below!