Hi guys!
I hope you are all doing well. It was another uneventful week for me. I have a routine which involves waking up, working out, hanging out with my mom, watching TV, jogging and then reading. Gosh, I love summer vacations and I am going to miss being so lazy when I head back in 1 month!
In exciting news,
Renee
came up with the brilliant idea to create our own online romance book club when I tweeted out asking if there were any. She was quick to work and create it. I'm loving being part of the club and discussing romance books. I have already made a ton of new friends and discovered more books! There's just something about talking directly with people about books that makes it better than just writing a review! If you're interested, be sure to DM or tweet me and I will send you out an invite to join the Discord page. Everyone is welcome!
On Sunday, I think I'm finally going to get around going to the beach. I don't know if you all knew, but my home is an island, so I am surrounded by this:
Yes, our beaches are that pretty and no, it never gets old! But I haven't had a chance to go yet because we've been hit with a pretty cold winter. Luckily for me, it's warmed up this past week and there's a forecast for nicer weather on Sunday. We're planning on going early morning on Sunday when none of the tourists are going to be there and then going to dim sum lunch. It should be fun!
Let's get to the reading updates!
Week In Reading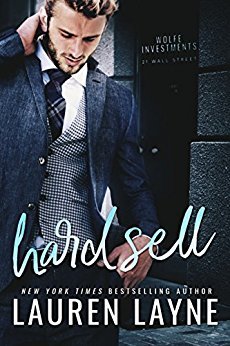 Guys, I've had such a good reading week! I adored most of these books and didn't hate one of them! I buddy-read
The Duke I Tempted
with
Becky
and
Danya
over the weekend. I love buddy-reading with these ladies because they are such insightful readers - and then we somehow always end up turning the discussion into something random haha! Anyways, we all really liked
The Duke I Tempted
with the exception of one scene that did take away from our enjoyment a bit. It was a very strong debut though and I'm looking forward to more from Scarlett Peckham. I then picked up
Stripped
which is one of my most anticipated reads of the year and it was SO MUCH FUN! It's got a male-stripper and a fun fun fun romance. The hero, Fallon, is to DIE FOR.
Bad Reputation
was even more amazing than the first book for me. It had such a swoony romance and add to that the theater setting, it was everything!
See All The Stars
was an interesting YA mystery though not as mysterious as I would have hoped for. I picked up
Darkest Heart
expecting a sexy and entertaining paranormal romance, and it delivered! The chemistry was so good! I finished the week by reading
Hard Sell
, which was as expected a great read. I also re-read
Magic Burns
- I'm trying to read one book in the Kate Daniels series a week so I can finally catch up!
Week In Book Haul
Thank you to the wonderful publishers, publicists and authors for the review copies!
Week In Posts
The Simple Wild by K.A Tucker
The Chase by Elle Kennedy
Design Resources To Take Your Blog To The Next Level
The Good Luck Charm by Helena Hunting
Surviving Adam Meade by Shannon Klare & Little Do We Know by Tamara Ireland Stone
*Linked to The Sunday Post hosted by Caffeinated Book Reviewer*
I hope you all had good weeks as well!
Let me know in the comments below!